ANAHEIM, CA 2017!
Planning is in the works for next year's conference in Anaheim, CA on February 11-12, 2017. More info to come this summer, we hope to see you there!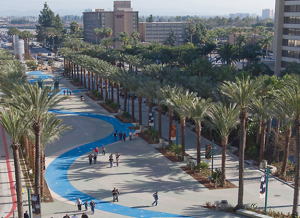 ---
CHECK OUT THE ARTICLE OF THE MONTH
This month's article focuses on the impact of gender on health outcomes. The article further discusses the impact of socioeconomic status and language barriers on women's health. Check it out!!
Kamimura A, Myers K, Ashby J, Trinh NH, Nourian MM, Reel JJ. Women in Free Clinics: An Assessment of Health Related Quality of Life for Prevention and Health Education. Journal of Community Health. 2015 Aug; 40(4):793-801
Got something to share?
Send us your stories and pictures here!
We would love your feedback and ideas, please do not hesitate to reach out!
In This Issue
---
Anaheim, CA
Article of the month
Clinic Shout-Outs!
Contact us
Student clinics do a great job of providing access to healthcare and bridging disparities.  Thanks for all that you do!!

The University of Miami's Department of Community Service (DOCS) Lotus Wellness Center Clinic (LWCC) is a student run free clinic that provides a unique opportunity for medical students to give back to the community, receive mentorship from physicians, and gain experience in serving as an integral part of the healthcare team. LWCC serves guests of the Lotus House homeless shelter and women in the surrounding Overtown community located in Miami, Florida. LWCC takes place every Monday evening and emphasizes women's health. The clinic provides a wide range of services including women's wellness exams, STD screening and counseling, and primary care. LWCC also proudly serves members of the transgender community. While primarily serving as an initial screening clinic, LWCC strives to ensure that patients have access to additional primary and specialist care at local hospitals and medical centers. At each clinic, patients receive counseling on nutrition, exercise, and smoking cessation in addition to appropriate counseling pertaining to their medical visits. Recognizing that the patients who come to the clinic may have very little prior exposure to the health care system, LWCC strives not only to provide patients with the highest quality of care, but also to empower patients to take an active role in managing their health. Towards this end, LWCC volunteers develop and present educational sessions to interested patients on topics ranging from CPR certification classes to sexual health and STI prevention At LWCC student volunteers take an active role in patient care by performing initial patient histories and physical exams, and then working closely with University of Miami physician volunteers to develop an appropriate individualized health care plan for each patient. LWCC provides students with a unique opportunity to serve a sensitive and historically underserved population. It is an incredible privilege to work with the staff and guests of the Lotus House Shelter.
Written By: LWCC and Kaila Yeste, Communications Committee, SSRFC