Operating Committee
The Operating Committee is the primary student-led committee entrusted with the day-to-day operations of SSRFC. Each year, students on the Committee are active in planning the annual conference, promoting collaborative communication among clinics, supporting the Journal of Student-Run Clinics, seeking grant funding or donations, and providing other valuable support for student-run clinics. The committee is composed of 10 students led by the National Coordinator with some positions overseeing subcommittees.
2017-2018 Operating Committee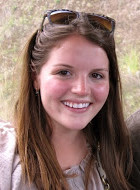 Sydney Hansen
National Coordinator
Medical College of Wisconsin
Saturday Clinic for the Uninsured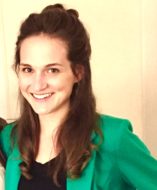 Jacquelyn Wagner
National Coordinator Elect
The University of Kansas School of Medicine
JayDoc Free Clinic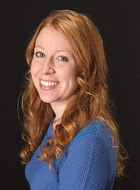 Ellie Olander
Conference Coordinator
Medical College of Wisconsin
Saturday Clinic for the Uninsured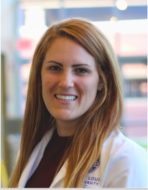 Krista Dollar
Conference Coordinator Elect
Saint Louis University SOM 
Health Resource Center 
"Some people care too much. I think it's called love." ~ Winnie the Pooh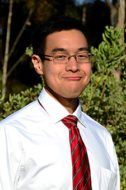 David Lee
Finance Chair
Western Michigan University Homer Stryker M.D. School of Medicine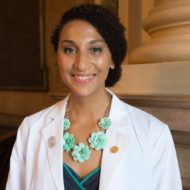 Noria McCarther
Publications Director
University of Kansas School of Medicine
JayDoc Free Clinic
"Please be a traveler, not a tourist. Try new things, meet new people, and look beyond what's right in front of you. Those are the keys to understanding this amazing world we live in."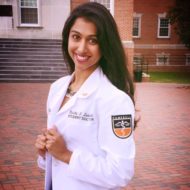 Roshni Delwadia
Communications Director
Campbell University School of Osteopathic Medicine
Campbell University Community Care Clinic
"Don't' stop Believin'" ~ Journey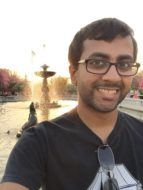 Jay Jarodiya
Webmaster
Wayne State University School of Medicine
Robert R. Frank Student-Run Free Clinic
"Do. Or do not. There is no try" ~ Master Yoda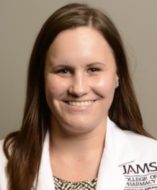 Megan Chapman
Technology Chair
University of Arkansas for Medical Sciences
12th Street Health and Wellness Center
"The best and most beautiful things in the world cannot be seen or even touched – they must be felt with the heart." ~ Helen Keller
Conference Committee:
Justin Walker
John Chan
Priscilla Huang
Krista Dollar
Renee El-Khoury
Samantha Paglinco
Mayra Ramirez
Sara Kelm
Haley Coleman
Research Committee:
Shima Dowla
Aleesha Shaik
John Raduka
Nikki Miller
Jay Jarodiya
Andrew Campion
Amerisa Waters
John Chan
Justin Walker
Alexandra Adams
Communications Committee:
John Heafner
Jacob Moran
Mahsa Madani
Kaila Yeste
Julie Aldrich
Jay Jarodiya
Tymothi Claude
Finance Committee:
David Lee
Alison Neal
Pooja Paode
Sarah Benberou
Elections for positions are held annually at the SSRFC conference and are open to all students in any field. Our desire is to recruit leaders from all health disciplines in order to have an interdisciplinary organization.
Previous Operating Committees
Brian Coburn – National Coordinator
Sydney Hansen – National Coordinator Elect
Daniel Moses – Conference Coordinator
Ellie Olander – Conference Coordinator Elect
David Lee – Finance Chair
Jessica Churchill – Publications Director
Paul Pikman – Communications Director
Annie Roshong – Research Director
Brandy Cooper – Webmaster
Leonard Edwards – Technology Director
Read our Newsletter Today!
Read our newsletter to get updated on the latest news from our organization.
Read Now
Looking for more information?
Have any questions about our organization? Need any help or advice with your own student run free clinic? Any suggestions for our website? Please let us know here!
Contact us here!